News & Events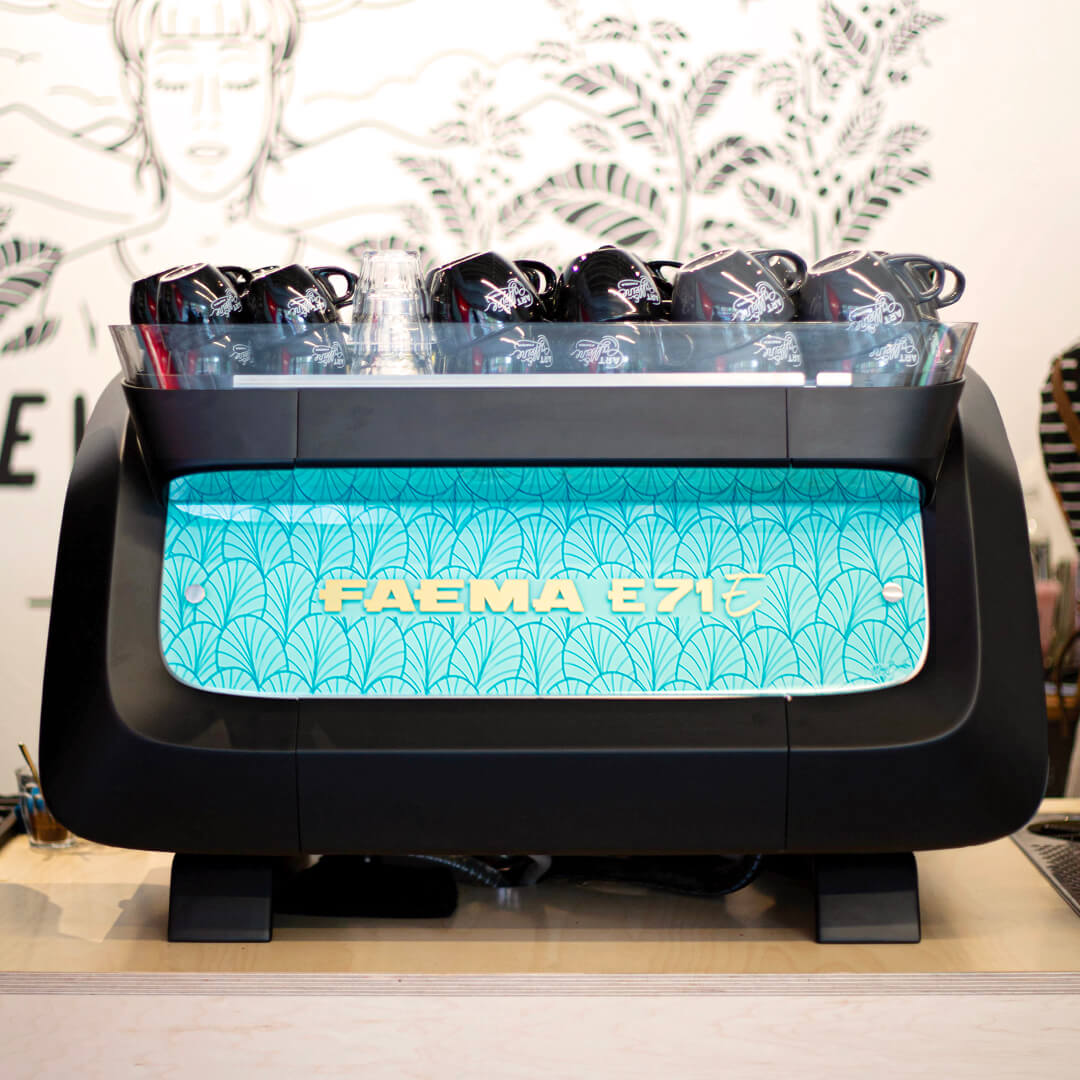 PROFESSIONAL
Paris - 04.09.2023
Paris Coffee Show 2023
Get ready for the Paris Coffee Show!
The event, organized by Collectif Café, brings baristas and roasters to the heart of the French capital. Once again, we'll be taking part in this year's event, which runs from 9 to 11 September at Parc Floral de Paris.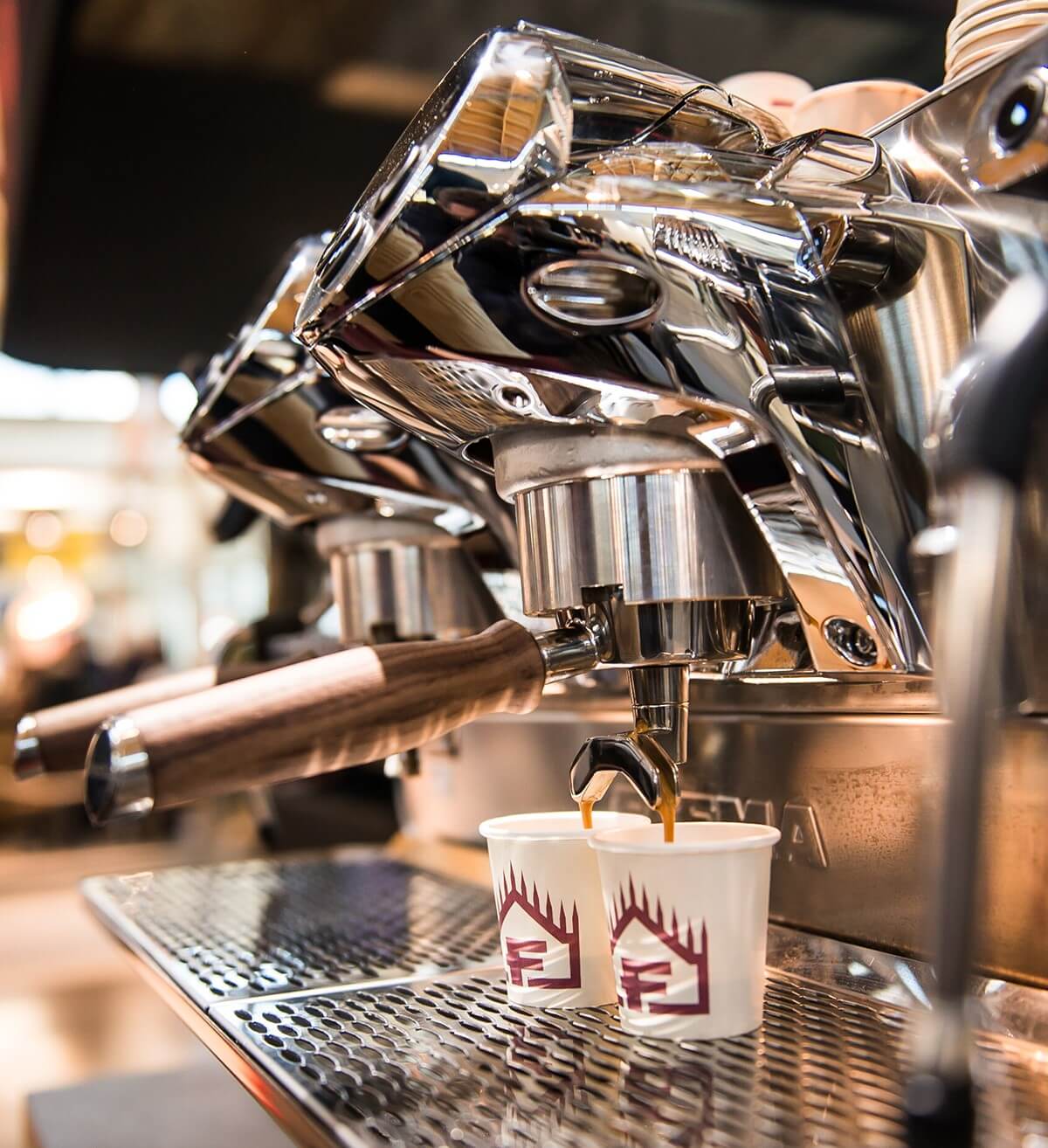 PROFESSIONAL
Greece - 12.06.2023
World of Coffee 2023
From 22 to 24 June we will be present at the World of Coffee Athens organized by the Specialty Coffee Association!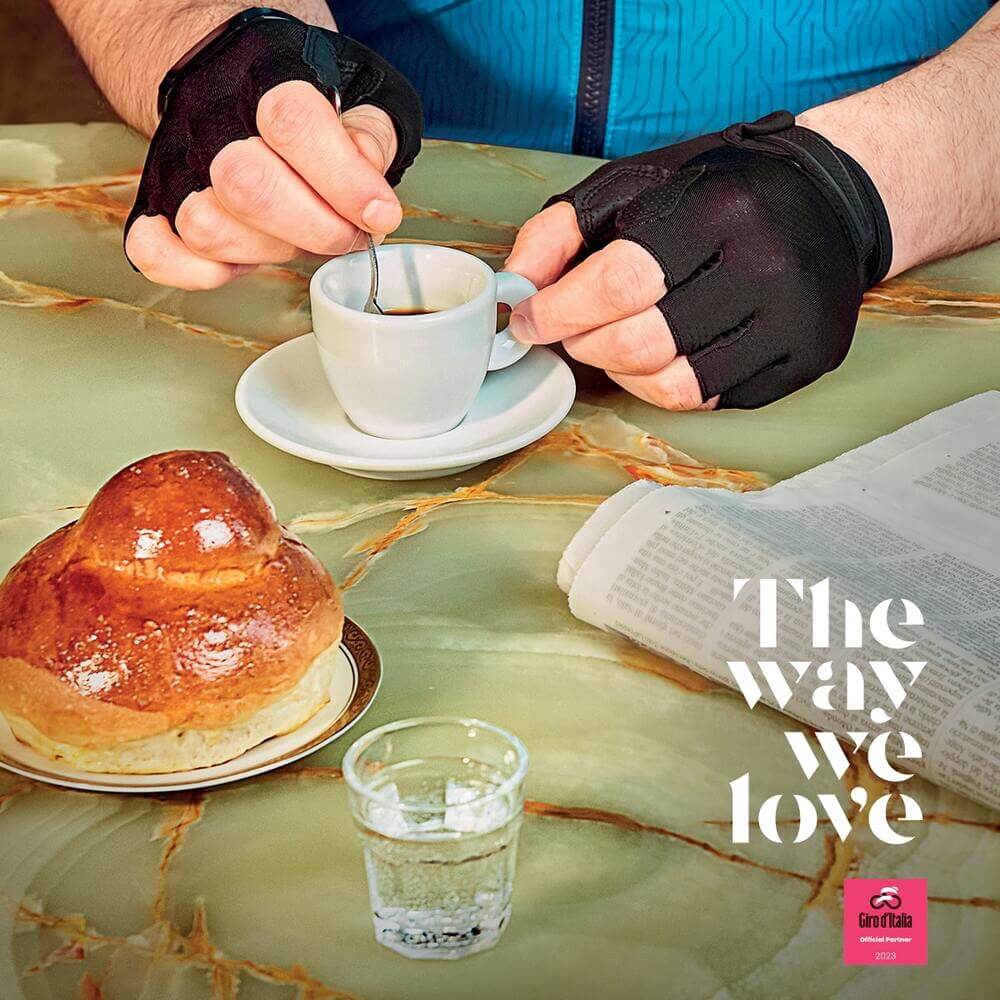 PROFESSIONAL
Italy - 27.04.2023
Faema sponsors the Giro d'Italia for a second year
Coffee & Giro d'Italia: two passions with an all-Italian flavour that unite (and reunite) our country.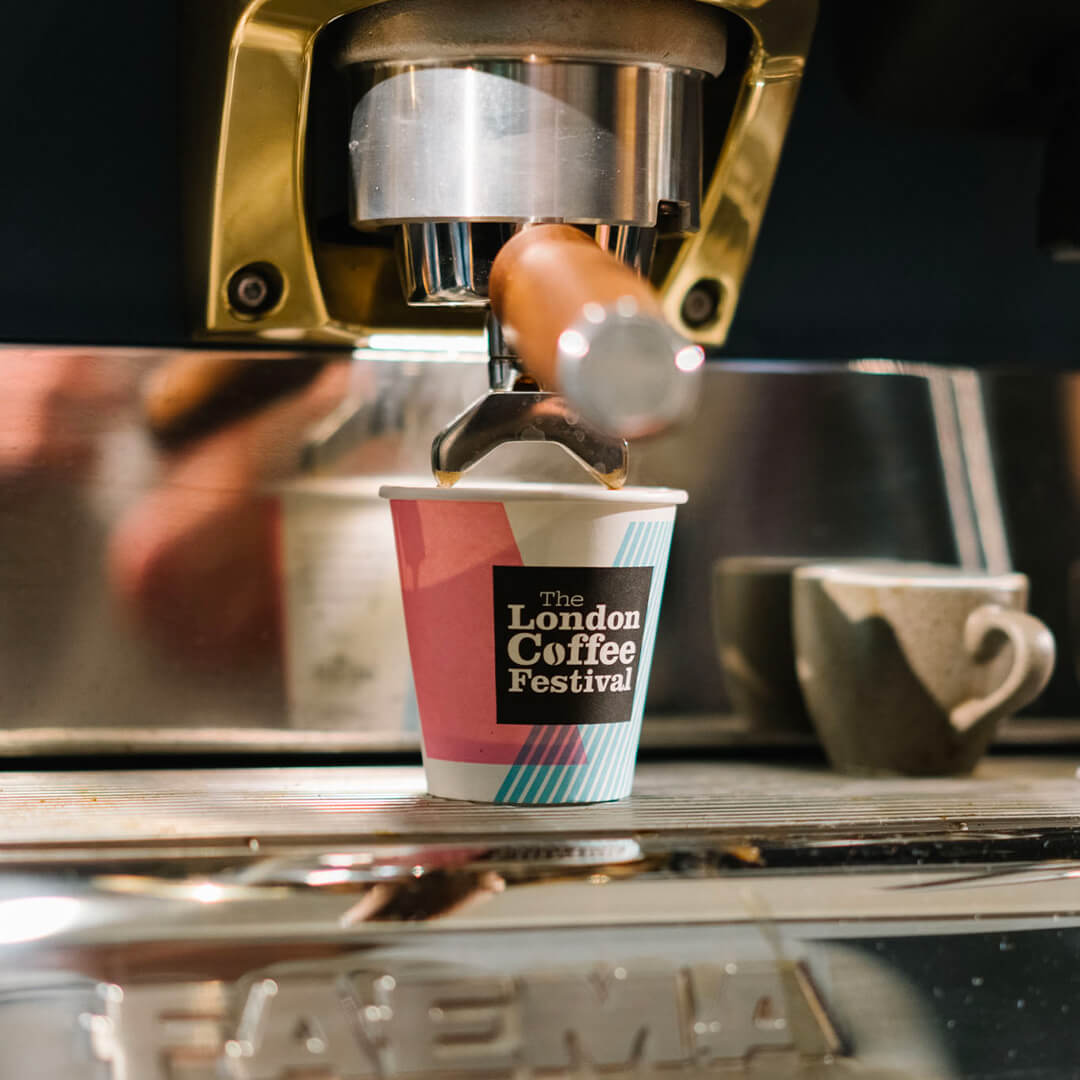 PROFESSIONAL
United Kingdom - 18.04.2023
London Coffee Festival 2023
Join us at the London Coffee Festival. Come and try our machines and enjoy some delicious coffee!
Truman Brewery 91, Brick Lane – London from 20th to 23rd April 2022.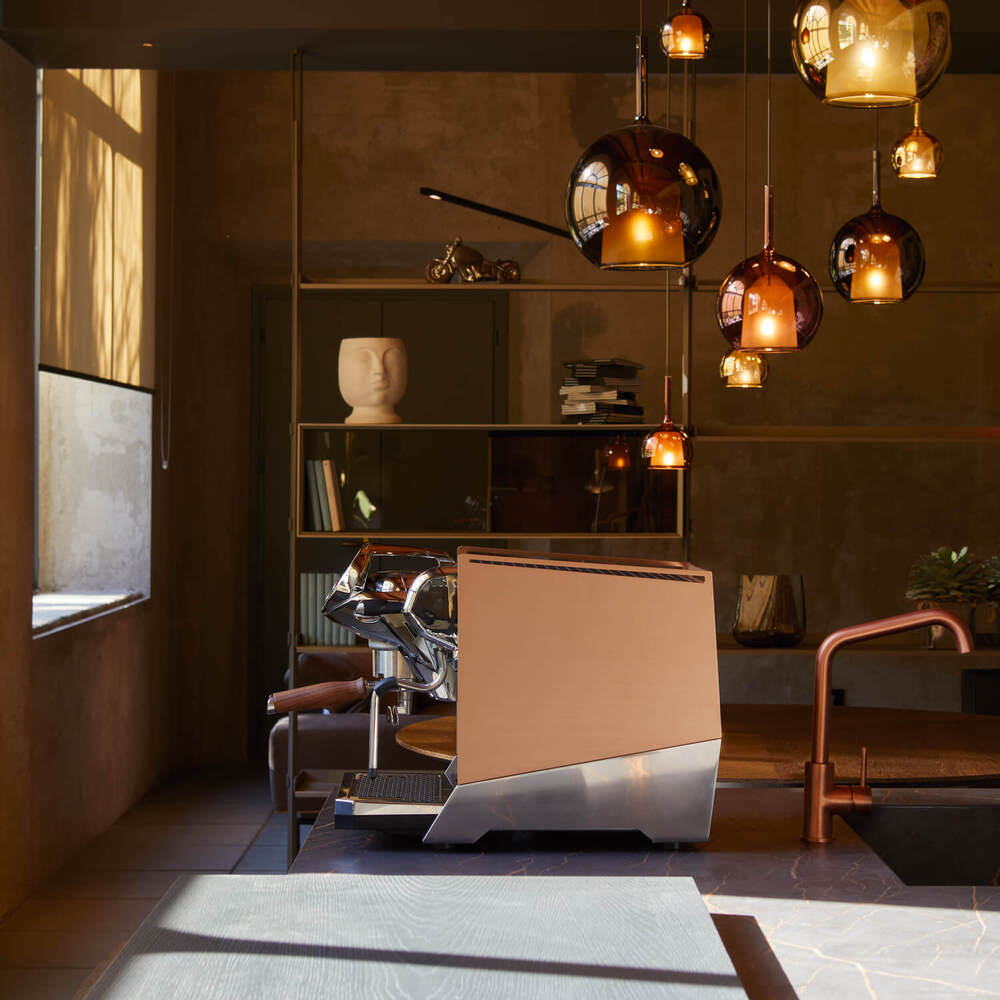 HOME
Milan (Italy) - 14.04.2023
Milan Design Week 2023
On the occasion of the Milan Design Week, from 17 to 23 April, we invite you to discover Faemina in its Home Design world.
It will be present in various Kitchen & Living showrooms and pop-up stores of prestigious brands.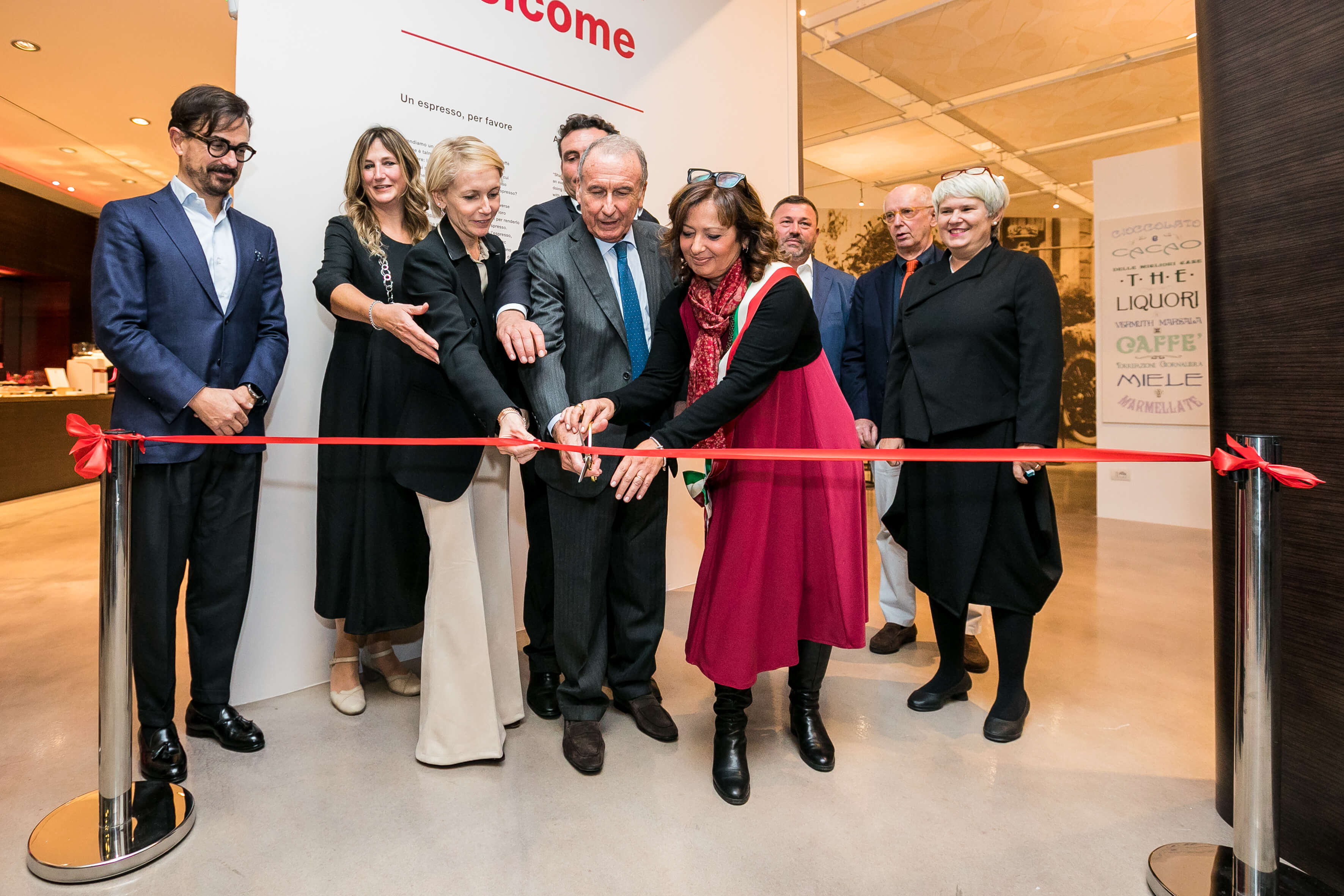 Italy - 21.10.2022
The 110th anniversary of an all-Italian business and the 10th anniversary of its company museum
Cimbali Group celebrates these milestones with the restyling of MUMAC and looks towards a future based on innovation and sustainability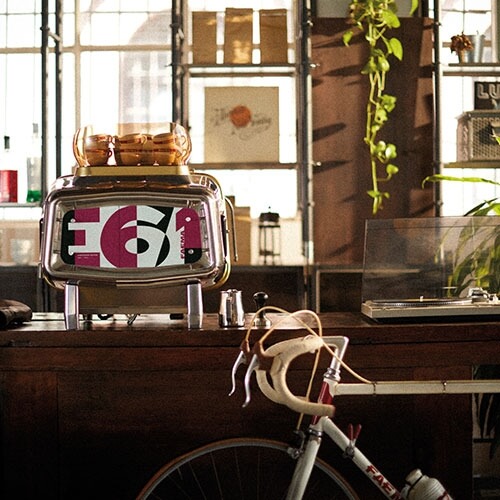 Milan - 20.07.2021
The Faema E61 celebrates its 60th anniversary
Lots of initiatives for a special Anniversary: from the charity auction to photography competitions and through to exclusive partnerships and merchandise dedicated to cycling.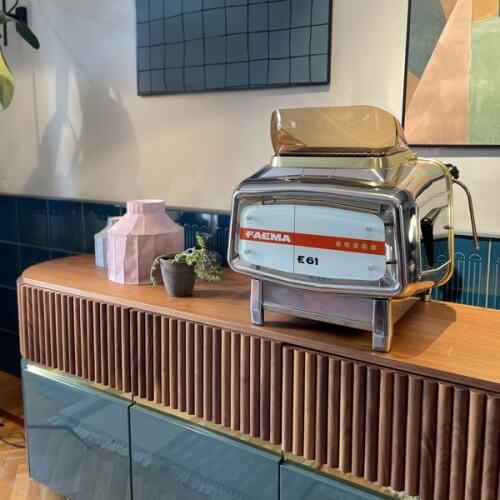 HOME
Milan - 17.05.2021
Faema finds a new home at "Archiproducts Milano 2021"
Faema's iconic design has found a new home at Archiproducts Milano 2021 – Future Habit(at) in via Tortona 31 in Milan.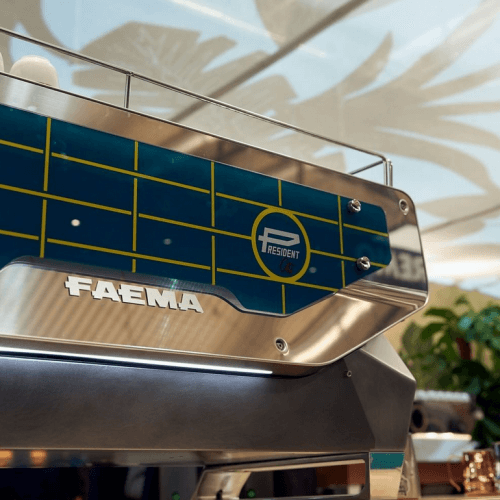 PROFESSIONAL
Rimini (Italy) - 29.04.2021
Faema among the official equipment partners at the next Italian Barista Championships
"It has never before been so important as is it is this year to support all those baristas and coffee professionals who continue to take part in national competitions with passion and a desire for recovery"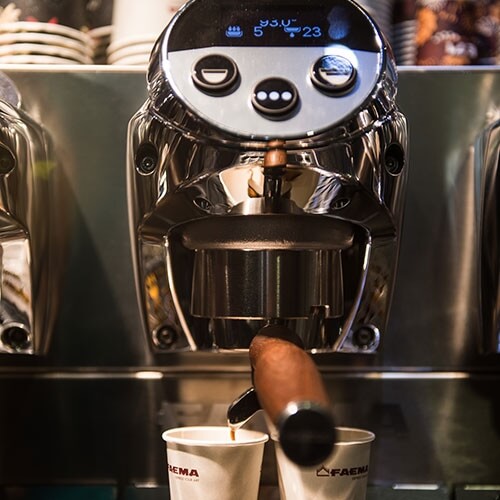 Online - 15.03.2021
International Digital Food Services Expo – Internorga 2021
March 15 to 17, 2021 the even Digital Food Services Expo powered by INTERNORGA (IDX_FS Expo) will focus exclusively on innovations and trends in the out-of-home food market.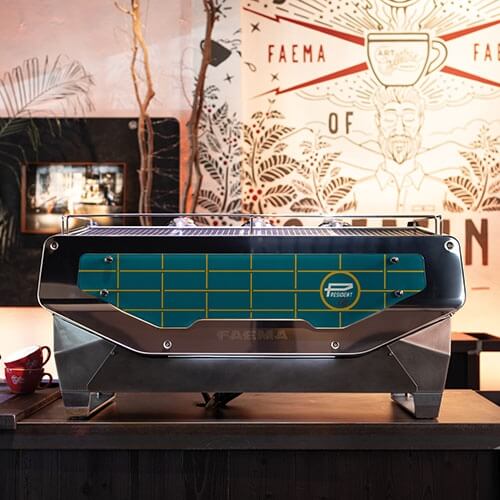 Online - 07.03.2021
Intergastra Digital 2021
We take this year's digital edition of INTERGASTRA as an opportunity to debut our market novelty: the new edition of the traditional Faema President.
PROFESSIONAL
Troy (Michigan) - 01.03.2021
Altair and Gruppo Cimbali Use Digital Twin to Boost Barista Business
Altair is collaborating with us to put data, simulation, and the Internet of Things at the core of its innovation efforts by establishing a digital twin-driven development process.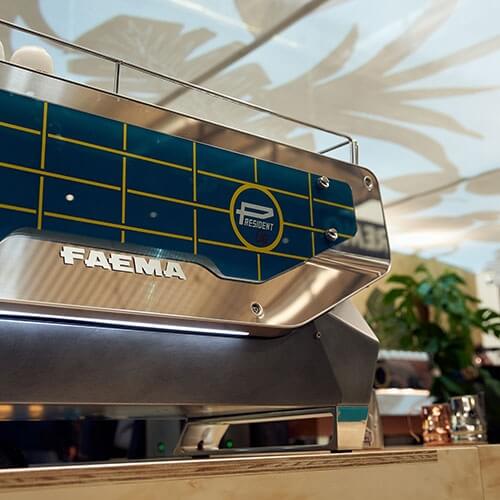 Dubai - 21.02.2021
Gulfood 2021
Gulfood, this year's first and only in-person food and beverage sourcing event, is taking place in Dubai from February 21 st to February 25th.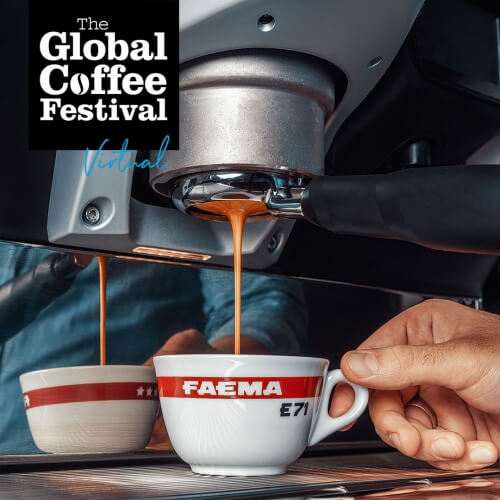 PROFESSIONAL
Online - 30.10.2020
Global Coffee Festival
Join us for The Global Coffee Festival!
Discover all the events that we have organized for you to celebrate coffee.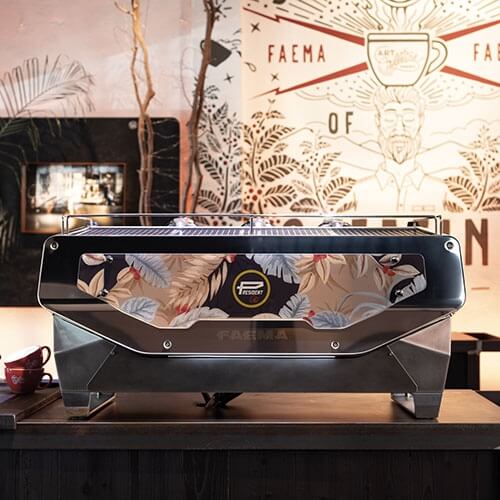 Singapore - 01.10.2020
Cimbali Group Announces Its Upcoming Partnership in the Virtual Auction for Specialty Coffee.
Cimbali Group will be sponsoring Asia's First Virtual Auction for Specialty Coffee.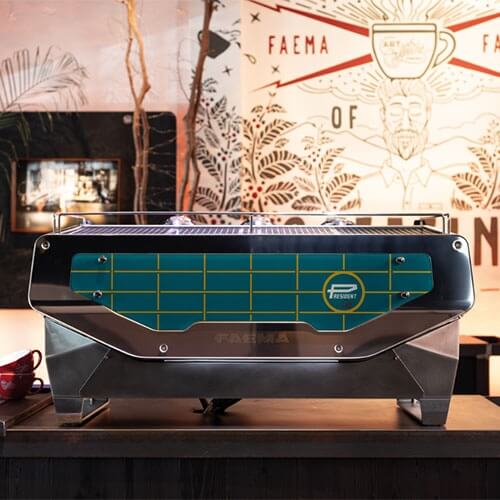 Singapore - 16.09.2020
World Gourmet Summit
Our Group will participate for the first time at the renowned World Gourmet Summit ("WGS"), the Asia's premier haute cuisine festival.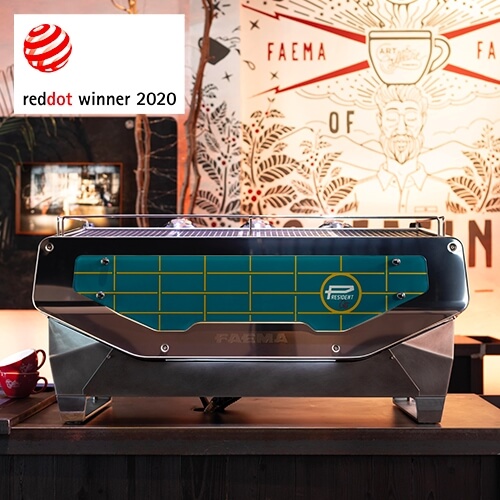 PROFESSIONAL
Binasco (Italy) - 30.03.2020
Faema President among the winners of the Red Dot Award: Product Design 2020
Faema President is among the recipients of the Red Dot Award: Product Design 2020, one of the world's most recognized design competitions.
Binasco (Italy) - 26.03.2020
Cimbali Group donates 10 lung ventilators to a National Health Service facility
Cimbali Group donates 10 lung ventilators with a total value of approximately 200 thousand Euros, to support the Italian NHS which has been tackling the Coronavirus health emergency for a number of weeks now.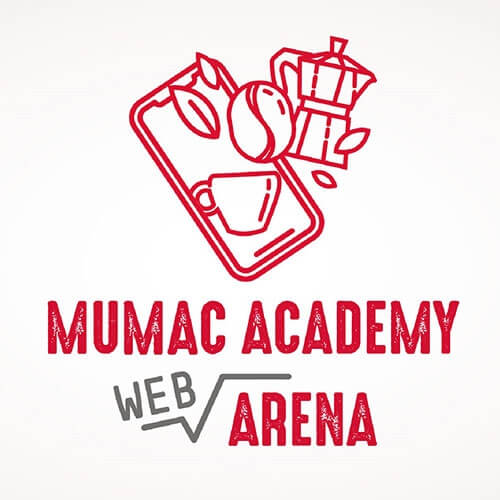 PROFESSIONAL
Online - 18.03.2020
The MUMAC Academy Web Arena is born
Cimbali Group MUMAC Academy Web Arena is born: the format already consolidated during the last fairs and events is transferred to Instagram.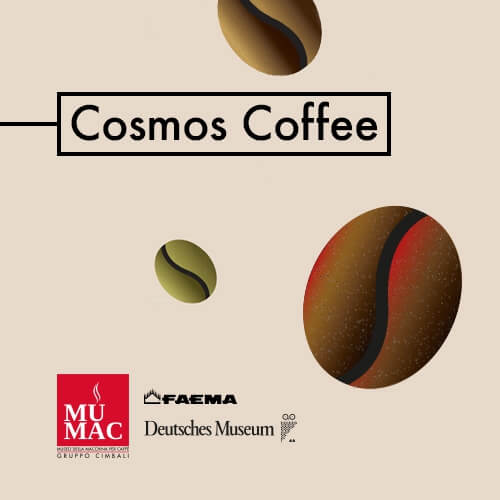 PROFESSIONAL
Munich - 04.07.2019
Faema at the Deutsches Museum in Munich for the "Cosmos Coffee" exhibition
The Deutsches Museum in Munich, the largest science and technology museum in the world, will host, during the "Cosmos Coffee" exhibition, some of the MUMAC – Gruppo Cimbali coffee machine museum collection's most historic and representative machines.