News Detail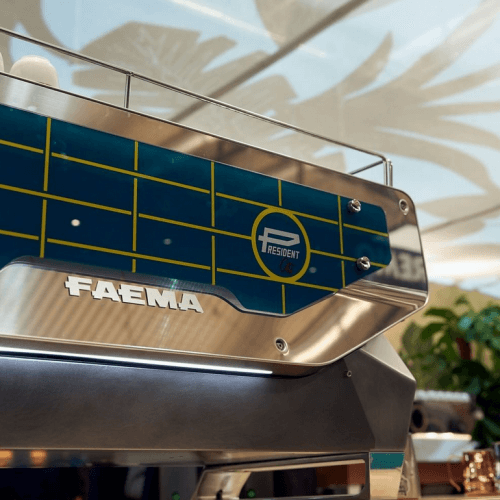 PROFESSIONAL
Rimini (Italy) - 29.04.2021
Faema among the official equipment partners at the next Italian Barista Championships
SCA Italia would like to express its sincere appreciation and gratitude to all the companies which, even at a time of great uncertainty for the events industry, participated in the calls with generosity and enthusiasm and showed their support for the association.
"It has never before been so important as is it is this year to support all those baristas and coffee professionals who, despite being among the hardest hit by last year's crisis, continue to take part in national competitions with passion and a desire for recovery, proudly representing us on the stages of global competitions. The contribution of our sponsors and their support for our association is particularly important today, testifying to our desire to continue investing in the younger generation by offering the best technology to promote the spread of authentic coffee culture worldwide."
Alberto Polojac, National Coordinator at SCA Italy.
"We are truly honoured to confirm our support for the finals of the 2022/2023 Italian Barista Championships. Our participation as an official partner is certainly an opportunity to team up with the best professionals in the community. To share the stage with the finalists of the next edition of the championship, during the SIGEP edition scheduled for January 2022 we have chosen the Faema President GTi because of its combination of quality, ergonomics, research and innovation. A machine that guarantees constant quality in the cup with its independent heat-controlled groups. With this initiative, we are strengthening our partnership with SCA Italy at a time when the only possible vision for the industry as a whole is to emerge united from these challenging times.".
Josep Feixa, Italy Sales Director at Gruppo Cimbali.
More than a year after the last Italian competitions, being able to talk about events again in concrete terms, with the backing of the companies that have always supported the association in its work to innovate and promote the 'specialty' movement, is a moment of great joy for every player in the sector because it is a step closer to the long-awaited restart.
The stage that we have missed so much is getting closer and closer, along with the emotions, the adrenaline and the desire for a comeback of those who will soon return to it. (SCA Italy)