News Detail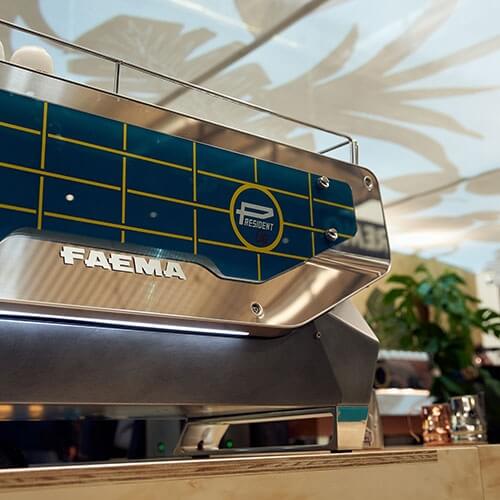 Dubai - 21.02.2021
Gulfood 2021
Gulfood, this year's first and only in-person food and beverage sourcing event, is taking place in Dubai from February 21 st to February 25 th. The show, one of the most important exhibitions at an international scale, is hosting 2,500 companies from 85 countries across 20 halls.

This year's Gulfood is an event full of surprise for us. We are sponsoring this year's UAE National Brewers Cup Championship, competitors are preparing and serving three individual beverages for a panel of judges, with the intention to promote manual coffee brewing and service excellence. Throughout the competition, our reinvented President GTi machine will remain available for roasters to try their coffee together with a Groundbreaker.

The rebirth of the icon characterizes the all-new President. A highly customizable machine able to enlighten any space thanks to its unique design and its new technologies for a great quality in cup. Its independent coffee boilers allow for an absolute thermal stability, required to deliver various types of coffee and different recipes. And any barista's dream machine.

Meanwhile the Latte Art Grading Battle, one of the most important international latte art competitions, is seeing the FAEMA E71e as the official machine of the contest. The first Latte Competition in the UAE is hosted by World Champion and Golden Jug Manuela Fensore and the Italian Champion, Black Jug Carmen Clemente. The surprises don't end here, five lucky spectators that also follow the Cimbali Group Dubai Instagram accounts (@Cimbali_Group_Dubai), will be awarded with a scholarship to Manuela Fensore's and Carmen Clemente's Latte Art class.

Gulfood 2021 is running from Sunday February 21 st to Thursday February 25 th , 2021; at the Dubai World Trade Centre. Meet us there!