News Detail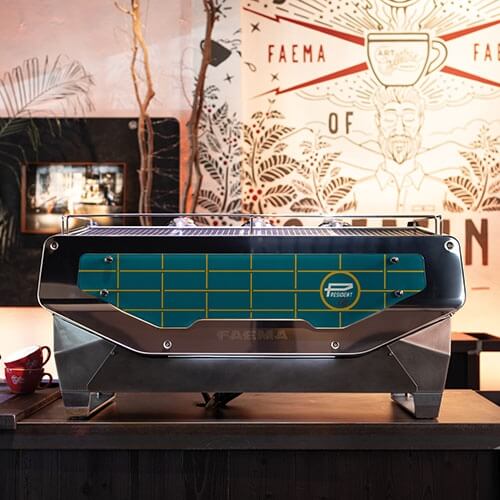 Online - 07.03.2021
Intergastra Digital 2021
We take this year's digital edition of INTERGASTRA as an opportunity to debut our market novelty: the new edition of the traditional Faema President.
We will also support the fair's events programme: with famous barista and World Latte Art Champion Christian Ullrich who will be using a Faema E71E to showcase useful tips during his Coffee Morning Talks.
An icon is reborn Faema
President is back! Inspired by the 1960s traditional machine bearing the same name, the new Faema President is the result of innovative technological advancements combined with an unmistakable love for Italian tradition. With an elegant design and flexibility in its use, the machine boasts of first-class technical features offering safe and ergonomic solutions for the barista. Whether as the termosiphonic version in the trendy industrial look or as a GTi model in the premium look with wooden elements - both versions feature a multitude of distinguished new design elements, making the machines a visual highlight.

The new model is exhibited in our virtual Brandspace. A dedicated team is available via chat, telephone or video call to advise on the best coffee machine for every need within the broad product portfolio of Faema.
Learn from the barista
As part of his events (two daily appointments, live from the Stuttgart studio), the well- known Barista Coffee Master Christian Ullrich will share tips and tricks for the coffee business - with a Faema E71E at his side. Later, the World Champion of Latte Art will be exclusively available in our Brandspace to answer questions on issues related to the world of baristas.

INTERGASTRA Digital 2021 will take place from Monday 8th March to Wednesday 10th March 2021.
You can find us at our brandspace: https://intergastra.messestuttgart.de/brandspaces/gruppo-cimbali-s-p-a/

Join us, find out what's new and learn from one of the best baristas in the world!