News Detail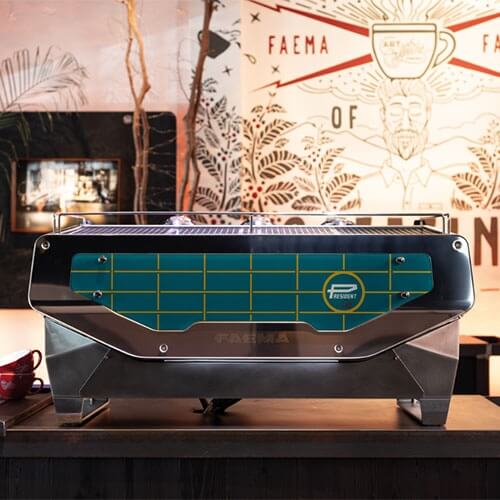 Singapore - 16.09.2020
World Gourmet Summit
Our Group will participate for the first time at the renowned World Gourmet Summit ("WGS"), the Asia's premier haute cuisine festival.
The WGS is a globally recognized gastronomic event where international culinary stars share their gastronomic experiences with the fine dining community. Hosted and promoted by Peter Knipp Holdings, a company that even if based in Singapore has its eyes roaming internationally in an aim to scout new opportunities that benefit the advancement of the food, beverage and hospitality industries.
After the opening of the first Southeast Asia hub and the promise to spread the culture of Italian coffee machines worldwide, we proudly represent the first coffee machine company to ever partner at this long-awaited Singaporean event.
During the Summit, FAEMA will sponsor the Latte Art Competition and Café of the Year Award, In the Latte Competition we will see the most talented baristas showcase their latte art skills, from start to finish. The top 8 finalist shortlisted will compete at Caffeine Solutions on October 19th and stand a chance to win the grand prize of a FAEMA Coffee Grinder.
Café of the Year Award instead seeks to recognize a casual dining place that serves quality light food and drinks while also being high in responsiveness and providing excellent service.
"We are very enthusiastic to be partners of such a prestigious event like the World Gourmet Summit. We have, and we will continue, to recognize the importance of the Asia Pacific Region and its trendsetter presence for baristas and the coffee world." – said Millie Chan – Regional Director of Gruppo Cimbali Asia Pacific – "The Asia Pacific region is an extraordinary hub for discovering new trends in an absolutely dynamic and increasingly interconnected market. With this partnership we want to affirm our strong positioning in this area of the world. Our commitment to our new partnership and what the World Gourmet Summit represents will not end with this event. We intend to continue the great work done so far throughout the midterm."
The all new Faema President GTI
An iconic espresso machine made in Italy, based on a vintage 60s look. The President combines the traditional Italian design and innovation in a truly seamless fashion. The aesthetic bliss doesn't end with the off-the-shelf machine, either: have fun with designing and customizing its stainless steel panels, bringing your personal spin to this gorgeous machine.